Iowa Motion Picture Association

IMPA is a professional organization formed to promote and enhance the talents and skills of members of the Iowa film and video production community.

The Iowa Film Office facilitates film-making in Iowa. We are listed in the Iowa Film Production Guide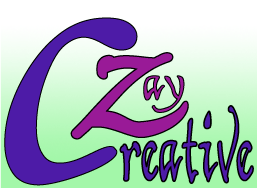 We are living dreams. I help people live dreams through film-making, coaching, consulting and training.
We explore the wonderful people, places and products on this planet.
Here I chat with my friend Art Bauer, who shares his secret of success:
I am an edu-tainer, educating and enlightening in a most entertaining way.
Here is a fun way I promote a favorite musician, photo, wine bar, business, guitar and song:
I promote artist friends, The Arts Council of Mendocino, and the scenic Skunk Train:
>
I help an executive find his next dream job:
I promote a favorite place to stay:
>
I have expertise in:
personal and professional consulting (10 years with Wells Fargo)
healing, wellness and creativity (7 years as a wellness consultant with Mercy Hospital in Des Moines)
counseling and coaching (M.S. in Counseling, private practice)
wholistic living (Reiki, reflexology, integration)
communication (clients included Apple and The New York Times)
information systems (database and web systems)
film making
I invite you to explore your dreams with me, and live your favorite dreams.
I am developing three film projects:
Film School Project
Zay Live
The Dream Angel Game
Film School Project
"A film-making rock-u-mentary"
An instructional and entertaining adventure into the New Renaissance of film-making.
Here is a scene:
The Dream Angel Game
We play an inter-active, co-creative game to explore and actualize our dreams.
"A fantasie rock-you-mentarie"
We invite you to explore with us, as an actor and/or:
Designer
Teacher
Sponsor
Partner
Student
Volunteer
Extra
Audience
Being on the set is a fun, educational experience:
We sample promoted foods and beverages.
We promote artists, musicians, new products and new ideas
We blend scripted scenes with improv and pre-shot sequences
We share our strengths and our bounty. Donations and volunteer efforts create beautiful films.
We learn about film-making, being creative and living our dreams.
We are living dreams. Let's explore and live our favorite dreams together.
Please call or email, and let's start exploring.
Zay Creative
1804 74th Street
Windsor Heights, IA 50322
(515) 779-4997